Lichtenbergstraße 6 D-85748 Garching Germany

,

IA
ConDR Drone is the perfect solution for your crops protection.
Fully-autonomus drone with birds detection and recognition, visual and sound scaring system will quickly and efficiently ensure the safety of your vineyards and increase profitability of your business.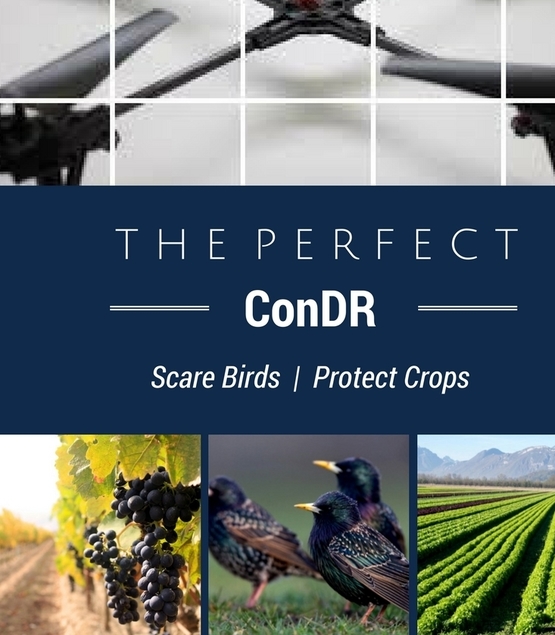 Unique Crops protection solution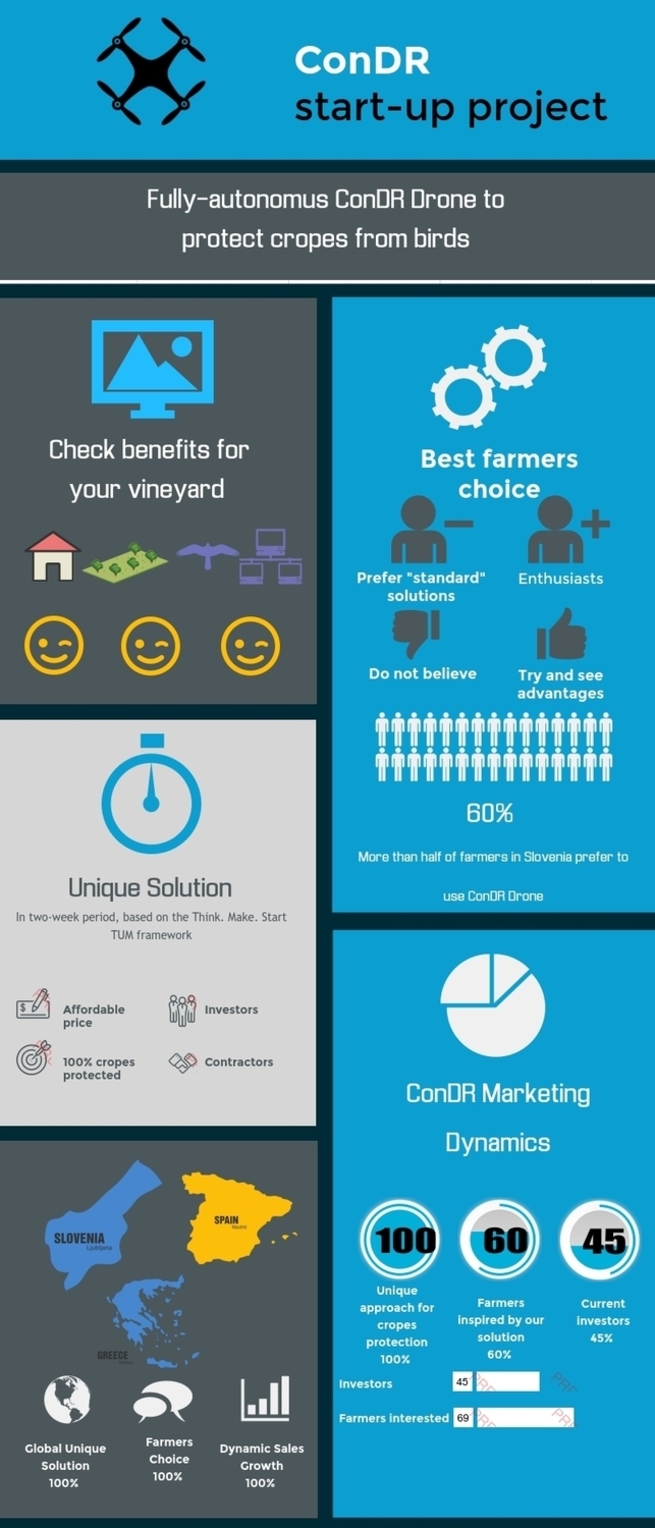 Our drone is a start-up business that was born out of love for nature and good wine.
Due to the feedback from our customers, we are continiously improving our services due to better crops protection.
We offer only high-quality services for birds scarring with care in an ecologically clean environment.
Don't have time to come over and pick up the drone you need? Our fast delivery team will bring it to your home or field in any part of the area.
Our solution is unique for cropes protection. Have any suggestions as to our assortment? We will be glad to hear them out and expand!